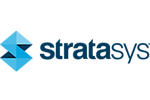 LOS ANGELES (July 15, 2014) – Buxbaum HCS announced today that its client Solid Concepts has been sold to Stratasys Ltd. (NASDAQ:SSYS).  Buxbaum contributed to the strategic transaction by providing an experienced M&A CFO to supplement Solid Concepts' accounting team and interact with the investment bankers, accountants and buyer.  As a result of Buxbaum's involvement, Solid Concepts' CFO was able to continue focusing on on-going operations.
"Buxbaum HCS consistently has provided us with high caliber financial personnel during times of critical need," said Joe Allison, CEO of Solid Concepts. "Buxbaum's transaction support team provided the necessary accounting expertise and resources to facilitate our company's sale and post-sale transition."
Buxbaum's CFO provided financial reports and analysis for the offering memorandum, audit guidance, support for buyer due diligence, fulfillment of the financial requirements for the merger agreement and, post-closing, integrated the financial statements for Stratasys.
Solid Concepts, with over 400 employees in six facilities, has provided custom tooling and injection molding manufacturing solutions to a variety of industries since 1991.  It will continue to operate in Valencia, California as Stratasys Direct Manufacturing.  Stratasys is a global provider of 3D printing and additive manufacturing solutions.
About Buxbaum HCS
Buxbaum HCS improves business outcomes by quickly delivering high-quality interim and permanent accounting professionals who fit clients' needs and corporate cultures.  Investment bankers, attorneys and accountants refer clients to Buxbaum to achieve higher valuations in a sale, clean up accounting systems, prepare for financial audits, and to fill vacancies in accounting and finance departments.  Buxbaum's interim and permanent CFOs and controllers provide the experience businesses need, when it's needed.  www.buxbaumhcs.com